999 & 112 Service


999 SERVICES:- AMBULANCE, FIRE, Police, COASTGUARD, MOUNTAIN RESCUE
THE 999 service is the number you call within the UK to contact any emergency service when you have a life-threatening situation. The 999 service is FREE number to call. You must only use it in a real emergency, if someone is seriously ill or injured, and their life is at risk, if you have a fire, or a crime is being committed.
If you call 999 for the "Police," it must only be used for a situations that are immediate threat of use, of violence; a serious offence is in progress or has just been committed. Someone is in immediate danger or harm; property is in danger of being damaged or a serious disruption to the public is likely.
If you require an "Ambulance" for a someone is seriously ill or injured, that you requires emergency medical help. if you are not 100% if the situation is a non-emergency you can call:- 111.
If you require the "Fire and Rescue Service" in an Emergency, always ask for Fire Service. As with the other services, only use 999 for this service if in a situations that are immediate threat to life and property. You can call them for flooding, fire and car accidents, plus other rescore situations.
As Merseyside is a coastal area, 999 can be used to contact the Coastguard in an emergency. If you find yourself in an emergency situation or spot someone else in difficulty on the water, be it on a river or a lake, you should ask for:- "Coastguard." The Coastguard will then task the Lifeboat or other emergency services to assist you.
"Mountain Rescue" on Merseyside the equivalent within the Liverpool City Region is Lowland Rescue, but these will be tasked though the other services on Merseyside.
If you have a hearing or speech impairment, use the textphone service:- 18000.

Or text us on 999 if you've pre-registered with the emergency SMS service.
British Sign Language (BSL) users please use the 999 video relay service where an interpreter will help you
All 999 calls are recorded. They are recorded so that they can be played back if clarification is needed and are sometimes used as evidence in Court cases. No warning is given that the calls are recorded as this would obviously cause delay in an emergency situation..
If you call the number for another reason, it is considered abuse (if you do it intentionally) or misuse (if you do it accidentally). Abuse of the emergency number is a Criminal Offence.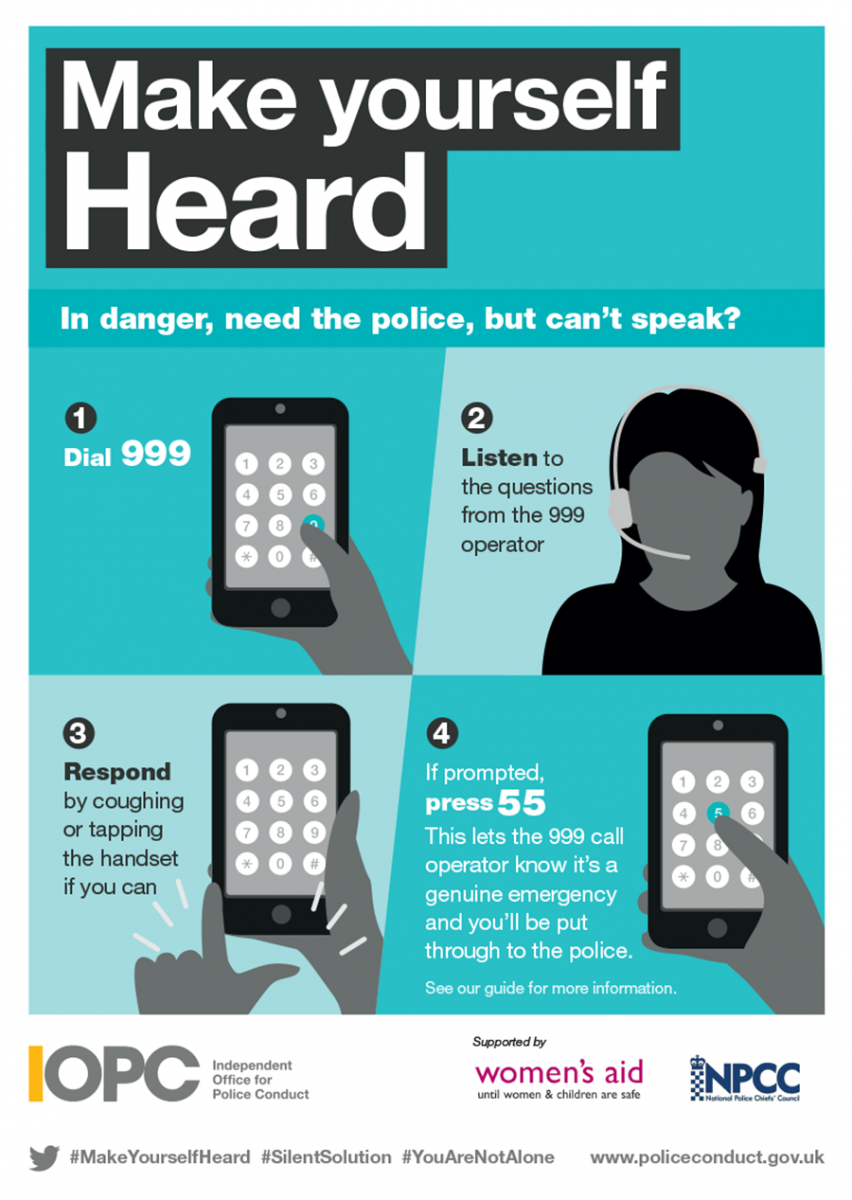 Silent 999 calls
If you're in danger but you can't talk on the phone, you should still call 999, depending on whether you're calling from a mobile or a landline, please then follow these instructions...
Silent Call 999 from a mobile...

If you don't speak or answer questions, press 55 when prompted and your call will be transferred to the Police.

Pressing 55 only works on mobiles and doesn't allow the Police to track your location.

If you don't press 55 your call will be ended.
Silent Call 999 from a landline...

If you don't speak or answer questions and the operator can only hear background noise, they'll transfer your call to the Police.

If you replace the handset, the landline may remain connected for 45 seconds in case you pick it up again.

Calling 999 from a landline automatically gives the Police information about your location
REMEMBER - that the 911 emergency number doesn't do anything in the UK!