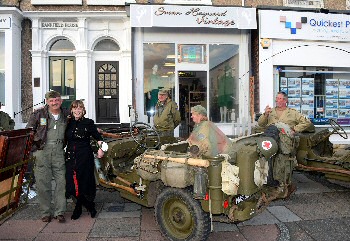 We supply the UK film & TV industry...
Monday

Closed

Susan Hayward Vintage

11 Hill Street
Southport
Merseyside
PR9 0NW
United Kingdom

Tuesday

Wednesday

Thursday

Friday

Saturday

Sunday
UK Holiday Opening:- Bank Holidays, Christmas Day, Boxing Day, New Years Day, and Easter, please check with shop.
SOUTHPORT has many hidden gems, but this shop is a true treasure trove, and what you would expect to find within 1 of the UK's most beautiful Victorian, English, seaside Towns, that is located very near Liverpool, Preston and Manchester.
The actual shop is located in Southport, on the Merseyside Coastline. The shop first opened its doors in 2010, in Post Office Ave, in Southport, but later moved to its new home on Hill Street to accommodate the new lines better.
The aim of Susan Hayward Vintage has always been to bring you the finest vintage fashion available and we are very happy to have the pleasure of sourcing some incredible period pieces.
We derive a huge amount of pleasure from finding that special piece, that vintage treasure, that will please my customers. So, whether it be a Victorian Cape, Art Deco Nightgown, or a 1950ís cocktail dress, if it is beautiful and unique, strong and wearable it can be found in my shop. If we don't have it, we will try our best to get it for you!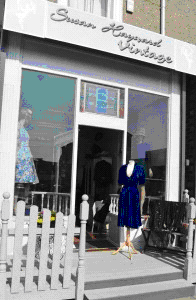 "The collection is large and varied, with items to suit every taste, a 1940's vintage dress maybe? or a 1970's velvet maxi coat? Or range is ever changing and growing, from authentic vintage clothing, handbags and vintage shoes, through to a large range of vintage jewellery, period hats and trifles from days gone, that are guaranteed to delight you."Susan x
We are always on the look out for good vintage collectables, renovated furniture, vintage clothes and lots of beautiful home-ware. The ethos behind the shop is to blend the old and new to create a unique look. If you want some advice on what types of things might work for you, please do ask in the shop. May that question be on La Modernista Vintage Emporium, Hugh's Fish Fight, Taylor Swift, Wrights The Jewellers, Dune FM, Southport Vintagedollz, The George Hotel, Southport, Vintage Love, Kattakatta Second Hand, lila raute Second hand Shop Fridingen, JOYRIDE: Vintage for Men, Vintage News, Vintage Life, Mollamari Creations, OOAK fantasy art dolls by Nadiia Evansand, we will aim to advise you to the best of our knowledge.