WRITTEN by local author, Bob Stone, with illustrations by local artist, Holly Bushnell, this is a fantastic, easy to follow story for children aged from age 5 upwards (recommended reading age 7 to 10). The book follows the adventures of Squish, the idealistic young red squirrel and his friends. It is a warm and funny tale. When the red squirrels of the Woods learn that the greys are on the way, Squish must get all the other animals to work together to beat them. But will anyone listen?

Publisher:- CreateSpace Independent Publishing Platform.
Published:- 14 November 2014.
Type:- Paperback.
ISBN-10:- 1503024725.
ISBN-13:- 978-1503024724.
Pages:- 80.
Category:- Children's Fiction.
Dimensions:- 14 x 0,5 x 21,6cm.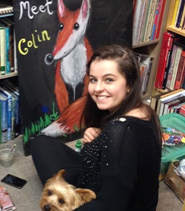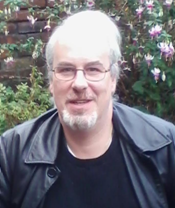 Holly and Bob.
Please note that books can sometimes take upto 3 weeks for delivery.