JCI Liverpool is the leading network of young leaders in Merseyside
JCI Liverpool is a reboot of 'Liverpool Junior Chamber of Commerce' which was originally established in 1931, but ceased in 1993. The service is specially designed to develop future leaders aged between 19 and 41. JCI Liverpool members join a global network of around 200,000 other JCI members from more than 100 countries.
X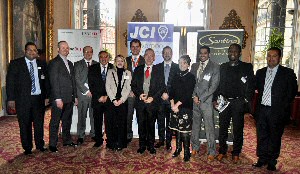 Photo of the JCI leaders on 21 March 2013 at Liverpool Town Hall.